Baldoria Bitter
A masterfully balanced vermouth, weighing darkly bitter root notes against the ethereal lightness of yerba maté tea flavours.
Pickup currently unavailable
RECOMMENDED POUR
Americano
Give a bitter twist to the classic Americano by replacing the typical sweet vermouth with Baldoria Bitter. Fill a highball glass with ice, then add 45 ml Campari and 45 ml Baldoria Bitter. Top with club soda and stir gently to combine, then garnish with a twist of orange peel, after spritzing it over the top to release the oils. If you want to really give your taste buds a jolt, replace the orange peel with a twist of grapefruit.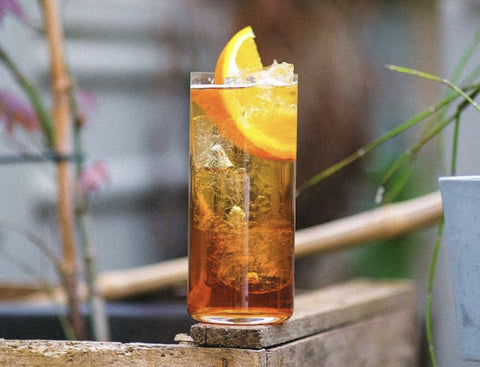 Inspiration behind the product
Baldoria vermouths are produced in a collaborative effort between bartenders and distillers, who work together to perfect the recipes. After the ingredients have been selected and weighed, they are then macerated, first in a hydroalcoholic bath, then in pure white Chardonnay wine. Simultaneously, a sugar-wine dilution is produced, and then everything is blended together to obtain the final product. Baldoria Bitter is then aged for five months in steel tanks before filtering and bottling.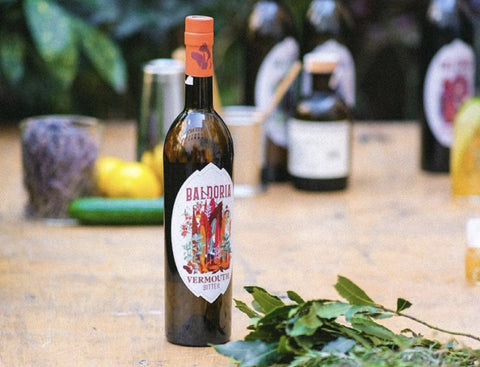 What makes it unique
The incredible balance of Baldoria Bitter's flavour profile is almost acrobatic. Baldoria's base of four different bitter wormwoods meets the typically grassy, botanical bitterness of yerba maté tea, creating a uniquely floral, herbal flavour profile that lifts the palate out of the more classical root aromas.