Baldoria Dry Rosso
A gorgeously tannic, dry vermouth, combining the spice and depth of a rosso vermouth with the dryness and acidity of a dry white.
Pickup currently unavailable
RECOMMENDED POUR
Perfect Manhattan
This cocktail really is perfect - and incredibly simple to make. Pour 15 ml Baldoria Dry Rosso, 15 ml Baldoria Rosso, and 60 ml bourbon over ice in a mixing glass, and stir until everything is chilled. Strain into a chilled coupe glass, and garnish with a maraschino cherry. Perfection!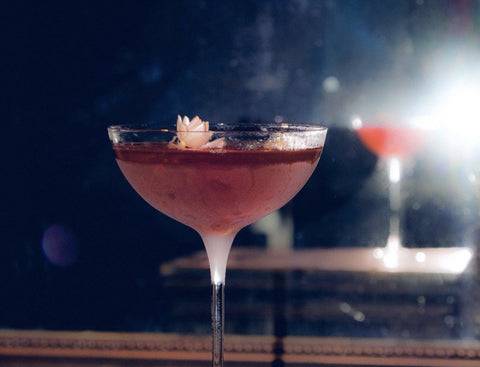 Inspiration behind the product
Baldoria vermouths are produced in a collaborative effort between bartenders and distillers, who work together to perfect the recipes. After the ingredients have been selected and weighed, the genepy is extracted via alcohol suspension, retaining only the delicate perfume of the genepy flowers. The ingredients are then macerated, first in a hydroalcoholic bath, then in pure white Chardonnay wine.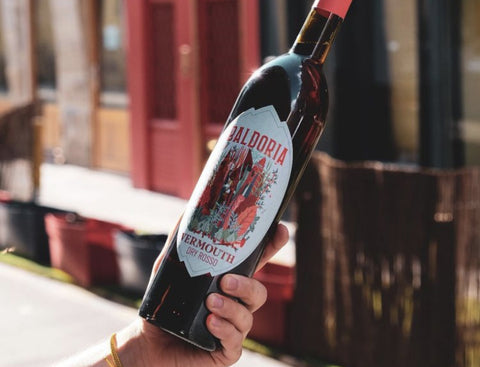 What makes it unique
Baldoria Dry Rosso is then blended with a white Chardonnay and red Nebbiolo wine and sugar base, before ageing, filtering, and bottling. The amount of sugar in the second wine blend is minimal, giving Baldoria Dry Rosso its satisfying dryness. Meanwhile, the Nebbiolo grapes bolster the tannins, giving the vermouth a gentle bitterness and fullness in addition to the bitterness of the wormwood base. The addition of elderberries rounds out the flavour palate with a kick of acidity.