Baldoria Rosé
Pretty in pink, this semi-dry, lightly floral rosé vermouth is inspired by the rosé wines of a Provençal summer.
Pickup currently unavailable
RECOMMENDED POUR
Spritz
The only thing better than a glass of rosé on a summer evening is a Spritz - and a Baldoria Rosé Spritz is obviously the best selection of all. Pour 50 ml Baldoria Rosé into a spritz glass over ice, and top with prosecco - or if you want to go all out, top with rosé champagne. Garnish with a juicy slice of pink grapefruit, and sip it imagining yourself sitting on the edge of a Provençal lavender field in the stickiest depths of summer.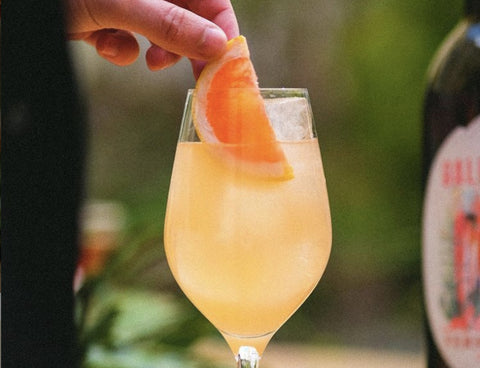 Inspiration behind the product
Baldoria vermouths are produced in a collaborative effort between bartenders and distillers, who work together to perfect the recipes. After the ingredients have been selected and weighed, they're macerated in a hydro-alcoholic bath for ten days, to extract the flavours and colours. This is followed by a maceration in rosé wine, before the sugar dilution is added and the two macerations are assembled. It's aged for five months in non-reactive steel tanks before filtering and bottling.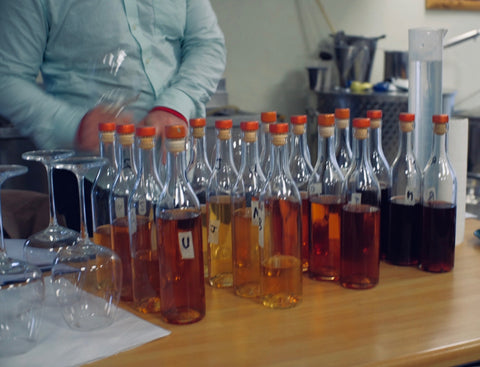 What makes it unique
Baldoria's Rosé vermouth is inspired by the rosé wines which are much adored in Provence, but boasts an entirely different style. Lightly pink in colour, its flavour profile is built up from a fresh, light acidity given to it by grapefruit peel, notes of orange zest, a tiny hit of ginger, and a gorgeous array of herbal aromas, all sitting on top of a deeper, darker base of fennel and wormwood notes.