Dry Gin
An entirely organic, handcrafted Nordic take on a traditional dry gin, with floral notes balancing out the traditional juniper.
Pickup currently unavailable
RECOMMENDED POUR
Dry Martini
To make the most glorious of super dry martinis, prepare a chilled martini glass, and shake a handful of ice cubes with a dash of the vermouth of your choice. Strain the vermouth away, retaining only the flavour-infused ice cubes, and drop them into the martini glass. Pour over 60 ml of Stockholms Bränneri's Dry Gin, and garnish with a twist of lemon.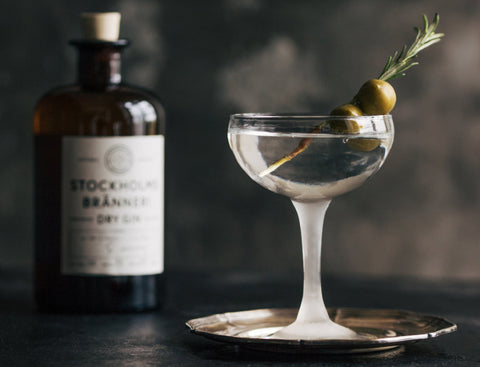 Inspiration behind the product
Stockholms Bränneri's Dry Gin is a sleek, minimalist dry gin, with a Nordic twist. Its fresh, clear flavour profile is handcrafted from a base of seven organic botanicals: juniper berries, coriander seeds, angelica root, lemon peel, heather, elderflower and rosemary. Each botanical brings the purity of its individual character to the table, creating a stylish, crystal-clear blend.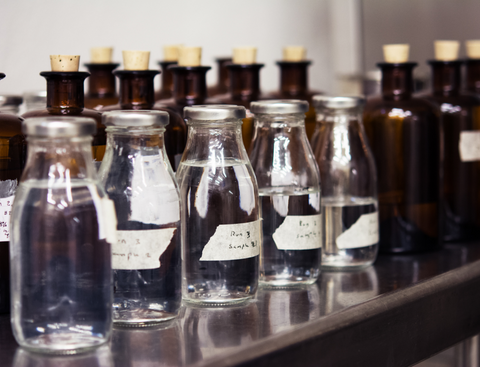 What makes it unique
The classic juniper and citrus notes give Stockholms Bränneri's Dry Gin its typical base, built up with the bitter and fresh herbal notes of the angelica root and coriander seeds, with the heather, elderflower, and rosemary adding an intriguing mixture of floral and botanical overnotes. The delicacy of these notes adds a light, airy character to the gin, making it perfect as a sipper or in a dry martini, along with being a strong cocktail ingredient.