Erika Old Tom Gin
Erika Old Tom Gin is a perfumed golden gin that is full of honey. It is sweet and silky in a spirit that is less alcoholic and very fragrant.
Pickup currently unavailable
RECOMMENDED POUR
Erika Tom Collins
It's only fitting that the Erika Old Tom would be best enjoyed in an Erika Tom Collins. This cocktail only includes a few ingredients and is a great way to enjoy the velvety sweetness from the gin. To make your own, pour 22.5ml simple syrup, 22.5ml of lemon juice and 60ml of Erika Old Tom Gin into a shaker with ice and shake until cold. Strain it into a Collins glass and then add ice. Top of the cocktail with 30ml of soda water and garnish with a lemon peel.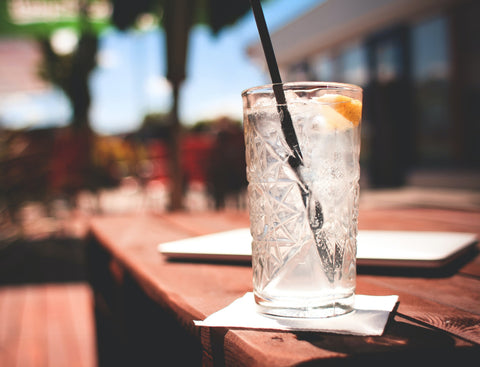 Inspiration behind the product
In 18th-century London, Old Tom gin was a recipe popular among bootleggers. Trying to stem the country's growing alcohol problem, the British government put heavy taxes on gin. Clever bartenders found a way around this. They produced their own heavy juniper gin and signalled its presence with a wooden Tomcat-shaped plaque above the door, along with a slot for coins and a lead tube. Clients would drop their money into the slot, and from the tube would come a shot of gin.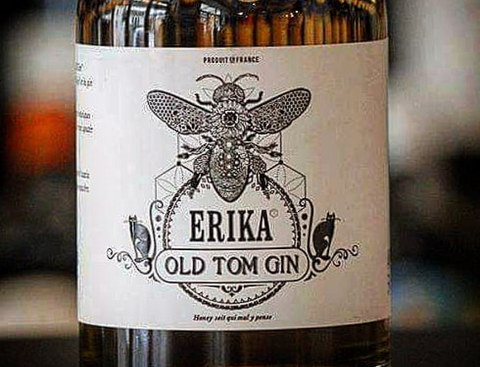 What makes it unique
Erika Spirit's Old Tom Gin is an updated artisanal version of this recipe, made for the craft era. Using the same base as their original Dry Gin, the team then macerate rosemary, tarragon and wild roses, which are added after distillation. These botanicals are sourced locally from the biodiverse Altair garden in the heart of Dordogne, France. To finish off the Old Tom Gin recipe, it is sweetened with home-made acacia honey from their co-founder Paul's bee farm.