Organic Aquavit - Caraway Edition
A saporous, complex, and yet elegant 100% Organic Aquavit with a delicate aroma and extremely clean caraway flavour.
Pickup currently unavailable
RECOMMENDED POUR
Bloody Mary
Mix 50ml of Nordic EtOH Aquavit and 80 ml of tomato juice to a shaker tin. Add a pinch of celery salt, pepper, a few splashes of hot sauce with 5 ml of sugar syrup juice. Add ice and sling 6-7 times back and forth. Pour the drink in a highball glass, and ice to the glass and garnish with celery.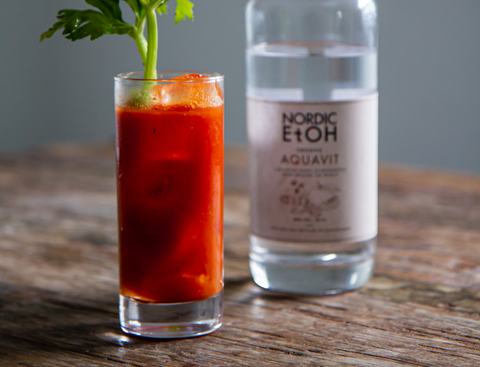 Authenticity & Craftsmanship
Akvavit is a traditional Scandinavian spirit, with a distinctive flavour obtained from caraway and/or dill seeds. In Scandinavia it is traditionally enjoyed as a palate cleanser. Aromatic warm spices provide a tasteful, lingering, and rich nuance which is balanced with fresh notes of orange zest and lavender. A classic Nordic Aquavit with a minor modern twist. Still a preferred mouth cleanser this aquavit is ideal for both juice and stiff cocktails but is moreover perfect for spicy tiki cocktails.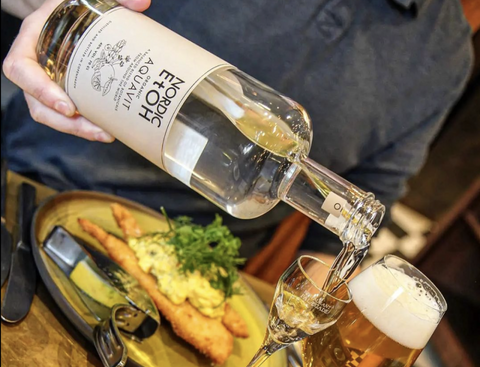 Honouring Traditions
The distillery is based in Copenhagen, Denmark. Today a small nation with a mighty maritime past. Our Aquavits are a balanced blend of both local and ingredients from around the world, honouring the authenticity and traditions of the spirits enjoyed by our seafaring forefathers. So, to speak aquavit runs in our veins.