Organic Dry Gin - Black Edition
A sophisticated, juniper forward – no nonsenses and authentic London dry gin. Straight forward, yet classy with a timeless feel to it. Perfect for the good old classic cocktails.
Pickup currently unavailable
RECOMMENDED POUR
Negroni
This gin works wonderfully in a classic negroni! Here's what you need to make it. Nordic EtOH Original Black Dry Gin, sweet vermouth, and the mandatory Campari. Mix all ingredients together in a mixing glass. Add good quality ice and stir for 15-20 seconds or till your acquired taste. Pour the cocktail in a rock glass over ice and garnish with an orange slice or peel.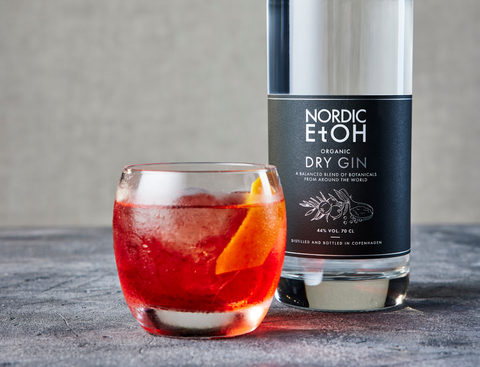 Back to Basics
No matter what bar or restaurant you visit in the world, bartenders tend always to serve and enjoy the good old fashion classic cocktails. The Nordic EtOH Original Black Dry Gin is a benchmark gin, specially made having the need of the bartender in mind, whether you're making a stiff stirred cocktail, a fizz or a sour, this gin will get the job done. Containing 10 100% organic carefully selected botanicals, with pink grape and mandatory juniper, they have achieved just that.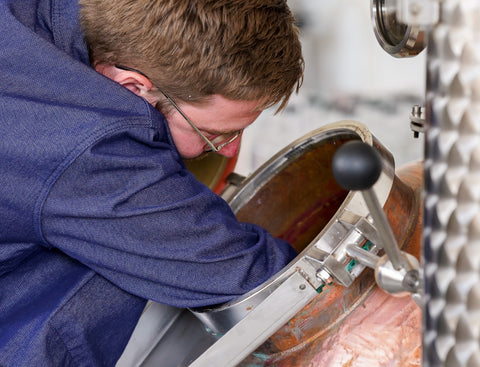 Building the Aroma Profile
100% organic fresh and dried botanicals go into Nordic EtOH Original Black Dry Gin: The flavour profile is intense and fresh, with bright citrus notes offsetting the herbal tones and the fragrant touch. Aromatic warm spices balanced with a subtle zing from fragrant and