Pastis Artigianale
Pastis Artigianale is the first handcrafted Italian Pastis. It is inspired by the traditional French aperitif and is enjoyed best with family and friends before a meal.
Pickup currently unavailable
RECOMMENDED POUR
Pastis Aperitif
While Argalà's Pastis Artigianale can be enjoyed in a variety of ways, it is most often enjoyed as a classic aperitif. To make your own, pour 1 part Pastis and 5 parts fresh water into a glass and add 2 ice cubes. When diluted, the aromas and flavours of the spirit are more delicate making it the perfect serve to enjoy with friends before a meal.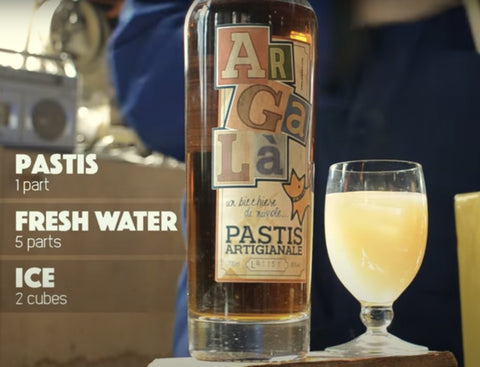 Inspiration behind the product
To Argalà, Pastis Artigianale represents their cultural and geographical link to France, where the spirit is traditionally enjoyed. In their valley it reminds them of the many friends and relatives that live across the border, and is the most common way to toast before a meal. After many years in the kitchen tasting and testing their own recipe, they decided to officially start the production of the first Italian handcrafted Pastis in 2011.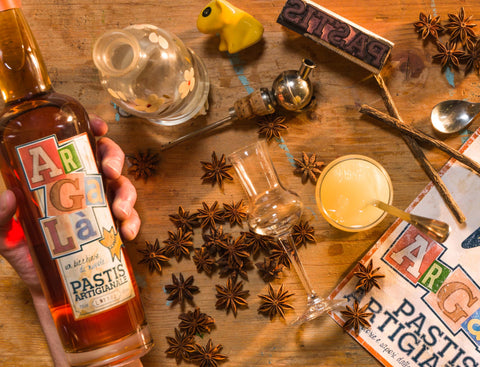 What makes it unique
As their first flagship liqueur, Pastis Artigianale set a high standard for Argalà that they continue to uphold today. With star anise at its core, this recipe is completely handcrafted using 35 botanicals that are macerated and then distilled. At the end, they add a small quantity of Mascobado cane sugar which brings a licorice flavour that fits well with the other ingredients.