Pechuga de Espadín - Tlacolula
A fun and fruity pechuga ideal for the party season
Pickup currently unavailable
RECOMMENDED POUR
On it's Own
Great to enjoy by itself or as a treat on the Christmas pudding!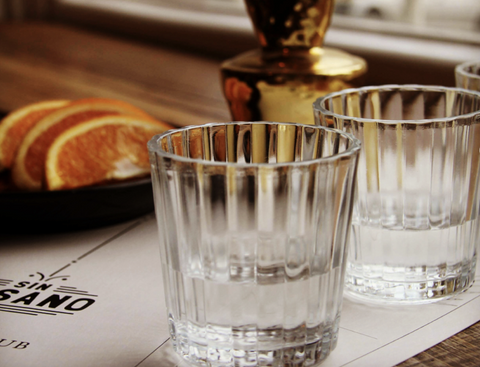 Inspiration behind the product
On the outskirts of Tlacolula de Matamoros, Catalina Monterosa and her son Laureano keep a palenque and attached shop next to their house - Mezcal Rancho Blanco. This is the Tlacolula district, the proclaimed 'world capital of mezcal', which also encompasses the town of Santiago Matatlán, where the majority of exported mezcal is made. There's a lot of different flavoured and infused mezcales in this area, most of which aren't especially exciting to us. But this fun pechuga stuck with us some years back, and here we are pleased to present our second batch from the Monterosa family.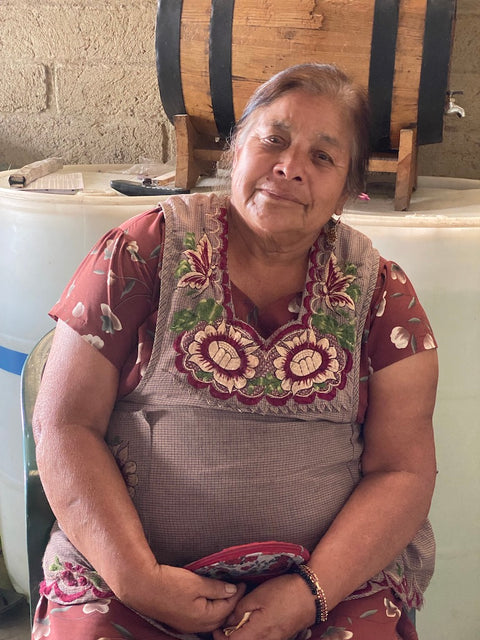 What makes it unique
This batch has followed a classic artisan mezcal production method: Cultivated maguey Espadín (A.Angustifolia) was cooked in a conical earthen horno for a week, before being crushed by horse drawn tahona. The sweet mashed agave was then fermented for just 24 hours in large slatted open-air wooden tinas. Distillation at Rancho Blanco is in classic copper alembic stills.

Then of course the key element to the pechuga style is an extra 3rd distillation with a chicken breast suspended in the condensing some of the still, and various fruits added the the boiling pot along with the already double distilled liquid. The Rancho Blanco pechuga recipe includes: Lime, Apple, Orange, Guava, Pineapple, and tea.