Silver Cachaça
Novo Fogo Silver Cachaça is a smooth, pure cachaça, made using entirely natural techniques. Rainforest notes shine through its spirit.
Pickup currently unavailable
RECOMMENDED POUR
Caipirinha
The Caipirinha is Brazil's national drink. It means "little hillbilly," named after the Brazilian peasants who invented the drink hundreds of years ago, using the ingredients that grew around them. To make your own, chop up half a lime and muddle it in a rocks glass with 1 tbsp of superfine sugar. Add ice and 60 ml of Novo Fogo Silver Cachaça, and stir well. Garnish with a wedge of lime and you're ready to enjoy!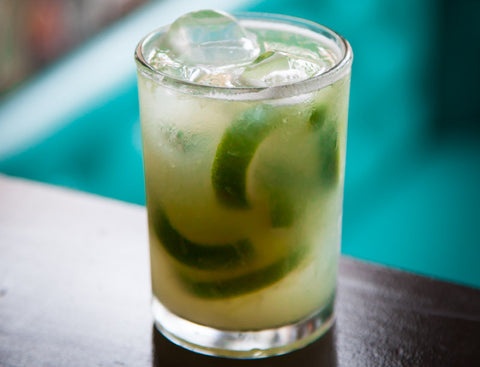 Inspiration behind the product
Novo Fogo's Silver Cachaça is the cleanest of spirits. Produced from organic sugarcane using all-natural techniques, the low-intervention distillation process means that all of the original flavours retain their authenticity. The sugarcane that goes into it grows in the pristine Floresta Atlântica – the world's second-largest biosphere reserve. The mountain air carries with it the scents of bananas, lime trees, the fresh sea breeze, and the myriad aromas issuing from the exotic flowers of the rainforest. All of these aromas are present in the sugarcanes, and reveal themselves in this cachaça.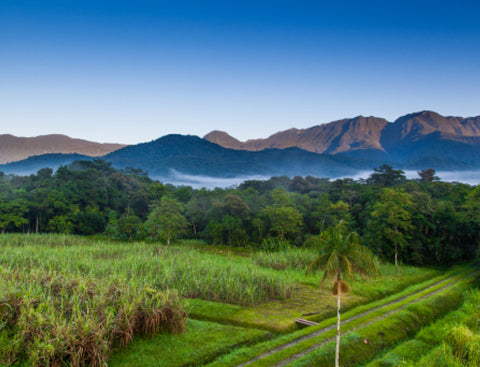 What makes it unique
After the organically-farmed sugarcane is harvested using machetes, the juice is extracted, and wild yeast ferments it into wine within 24 hours. This cachaça is distilled in small batches, just once, in a copper alembic pot still. After the distillation, the cachaça is rested for 12 months in stainless steel tanks. Resting a cachaça in an inert environment increases the smoothness and richness of its texture, meaning that Novo Fogo's Silver Cachaça emerges from its resting period with a beautiful unctuosity on the palate.