Stockholms Akvavit
A deliciously herbal aquavit, infused with dill flower, caraway, fennel seeds, and elderflower.
Pickup currently unavailable
RECOMMENDED POUR
Akvavit Negroni
The gin-like character of Stockholms Bränneri's Akvavit means that it feels right at home in a Negroni, adding a special savoury twist to this classic cocktail. Pour 30 ml Stockholms Bränneri's Akvavit, 30 ml Campari and 30 ml of the sweet white vermouth of your choice (we recommend Baldoria's Bianco!) into a shaker over ice, and shake well until everything is chilled. Strain into a rocks glass over one large ice cube, and garnish with a juicy slice of pink grapefruit.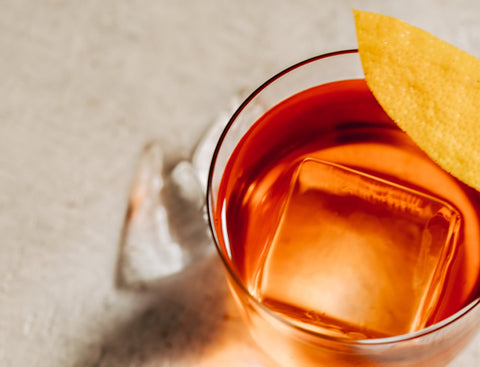 Inspiration behind the product
The team behind Stockholms Bränneri is strongly influenced by their Nordic heritage – and their twist on the traditional Scandinavian aquavit is created with love. Each bottle produced by Stockholms Bränneri is handfilled and labelled individually, marked with its batch and bottle number to ensure unwavering perfection. Their meticulous process reveals itself in this purely minimalist, handcrafted, meticulously balanced aquavit.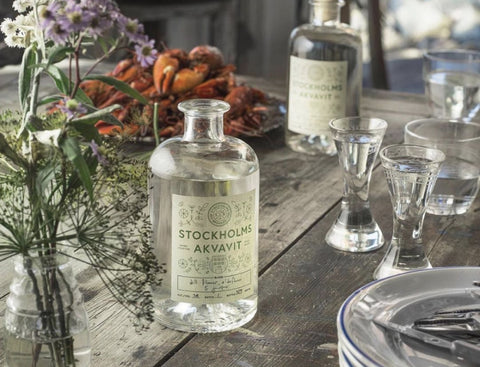 What makes it unique
Stockholms Bränneri's Akvavit is built up from a dill flower and caraway base, and infused with fennel seeds, elderflower, juniper, and coriander seeds. The juniper and coriander give it a gin-like botanical character, while the fennel, dill, and caraway create an excitingly savoury flavour profile, balanced by the airy floral notes of the elderflower. All the botanicals that go into the aquavit are entirely organic and carefully hand-selected.