Svart
A darkly rich, herbal, coffee-infused apéritif, handbuilt from a base of fortified Swedish apple cider.
Pickup currently unavailable
RECOMMENDED POUR
Espresso Martini
Stockholms Bränneri's Svart is the ideal mix of lightness and bitterness for a perfect Espresso Martini. Pour 60 ml vodka and 30 ml Svart into a shaker over ice, add 15 ml of simple syrup and shake well. Strain into a chilled cocktail glass and garnish with three coffee beans. Enjoy!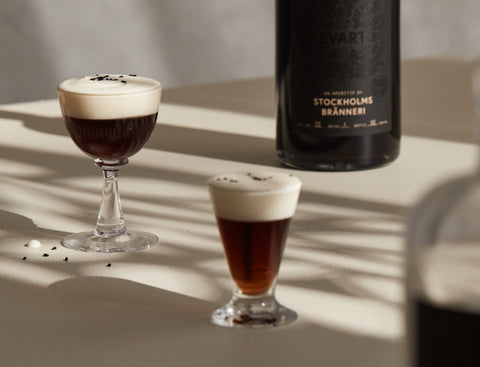 Inspiration behind the product
Stockholms Bränneri's Svart is a beautifully rich apéritif. Its base is a Swedish apple cider, fortified with Stockholms Bränneri's Dry Gin. This is then infused with medium roast coffee beans from a local producer, along with lemon, Nigella sativa, cacao, oak, cedar and gentian. The overarching coffee flavours are balanced out by the citrus, herbal, floral and root notes of the other botanicals, adding complexity and lightness to the spirit. On the tongue it's lightly bitter and softly sweet, with a jolting caffeine kick to it.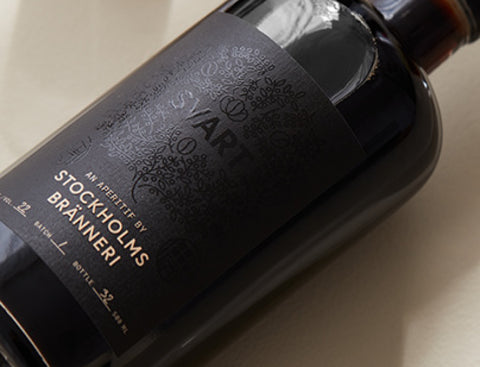 What makes it unique
Each bottle of Stockholms Bränneri's Svart is produced with tender, loving care. All of the botanicals that go into the infusion are organic and carefully hand-selected, before the bottles are hand-filled and labelled. Each bottle is marked with its own batch and bottle number to ensure meticulous Scandinavian perfection, every step of the way. The coffee beans that go into Svart are produced by Aadel Kersh, a Swedish coffee guru - and longtime friend of Stockholms Bränneri.