Tobala - Santa Inés Sola
100% maguey tobala from the Sola de Vega region, with an interesting twist.
Pickup currently unavailable
RECOMMENDED POUR
On it's Own
Share it with your very best friends from your favorite copitas.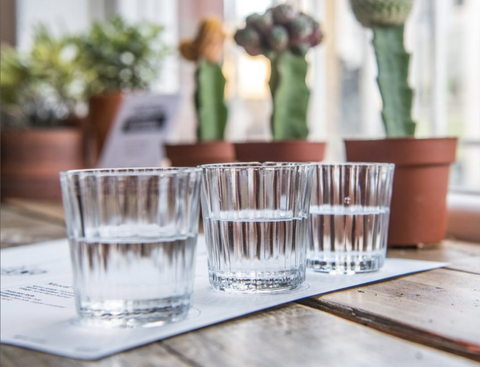 Inspiration behind the product
Santa Inés Sola is a small community outside of the town of Sola de Vega, in south-west Oaxaca. It's here we came across Florian, his Nephew Gilberto, and their smart palenque.

While the Sola de Vega region is known for clay pot production, this palenque is set up not only with clay pots, but also copper alembics - with and without refrescador tops, allowing for much more experimentation.

Florian has an impressive array of agave growing in the steep hills that surround the palenque. Cultivation is with consideration for the environment and other species of plans and trees in the area. He's even experimenting with agave cupreata - not normally found in this part of southern Oaxaca.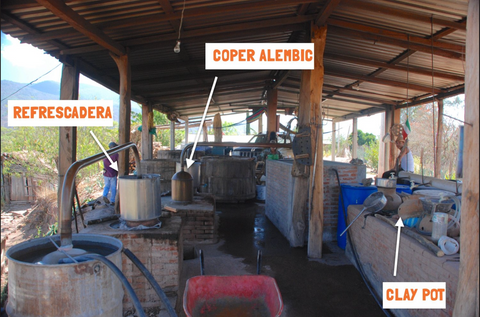 What makes it unique
For the May 2018 batch, Florian selected just mature maguey Tobala (A.Potatorum) for harvest. The agaves were then roasted in the palenques small stone-lined earthen horno. After fermentation in classic wooden slatted tinas, the multi-disciplin palenque comes in to play.

For this batch Florian chose to distill first in the copper alembic, and then run the second distillation in the small sola de vega style clay pots. It's highly unusual to see this mixed method.

Florian has a technique with the copper stills that we've not spotted elsewhere. These wooden boards are inserted into the still to keep the bagaso (agave fibres) from touching the metal bottom of the boiling pot - protecting against burning during the first distillation and avoiding any potential bitter charred flavours. Smart.