Vink Whisky Triple Wood
Vink Whisky Triple Wood is a unique limited edition Dutch whisky with soft, yet full notes of oak, vanillas and red fruit. It is made using a blend of 3, 5, and 7 year old malt-spirits aged in Bordeaux and Bourbon barrels, and is a great pickup for first-time drinkers and whisky connoisseurs alike.
Pickup currently unavailable
RECOMMENDED POUR
A Flavourful Occasion
This whisky suits the most colourful events. Its smooth yet flavorful character accentuates time spent with friends. Enjoy it neat or on the rocks while your heart soars with the finches.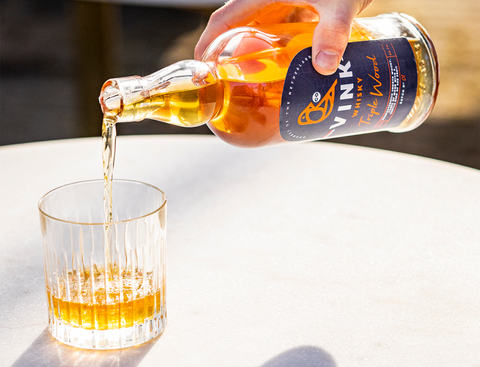 Inspiration behind the product
Vink is the story of a diverse team of master distillers, creatives, and traders that came together to bring their shared vision to life - creating a high quality product that looked and tasted great.

They used traditional methods and authentic family recipes that have been passed down for over 3 generations. After 5 years waiting, tasting, and waiting again, the first batch of Vink was bottled!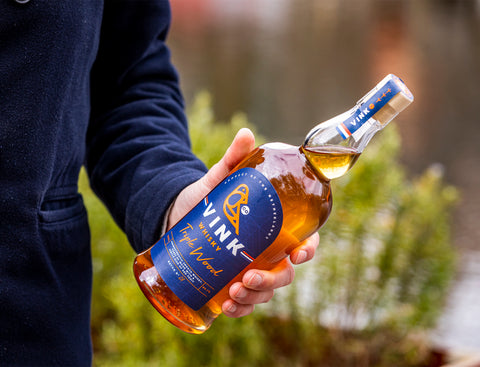 What makes it unique
Much like the combination of founders, Vink Whisky is made using a combination of three different ages. It is made with a blend of whiskies aged 3, 5, and 7 years in Bordeaux and Bourbon barrels. The result is a spirit that is well balanced and sophisticated. It is a whisky that is accessible enough for first-timers, without compromising on the flavour and complexity that experienced whisky drinkers can appreciate.