Yola Mezcal 1971 Joven
Handcrafted and organic, Yola Mezcal follows a recipe passed down by Yola's grandfather from 1971. It is distilled on our namesake farm in Oaxaca and bottled by women.
Pickup currently unavailable
RECOMMENDED POUR
YOLA Negroni
Enjoy YOLA Mezcal with just 3 easy ingredients. All you need is 1oz of Yola Mezal, 1 oz Campari or Cappelletti, and 1 oz Sweet vermouth. Pour each of these into a cocktail shaker and stir. Strain over ice in a lowball glass and garnish with an orange peel. Enjoy!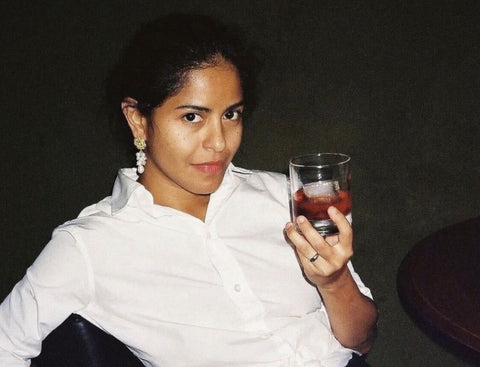 Inspiration behind the product
Yola Mezcal offers a unique and distinct flavor profile that captures the essence of its traditional production methods and high-quality ingredients. Crafted from Yola Jimenez's grandfather's recipe, it combines a common agave variety called espadín with a rare agave known as madrecuixe. This combination results in a mezcal that has smoky, earthy, and floral notes with a hint of sweetness.
What makes it unique
To make YOLA Mezcal, we start with ripe, organic agave from our local estate. Our agaves are then roasted in an earthen conical oven for 75 hrs in the spring and summer, and 96 hrs in the fall and winter (24 hours longer than most mezcals in both cases). They are then crushed slowly, using a traditional manual stone grinding wheel and fermented for 6 days in oak barrels (3 days longer than average) using only natural wild yeasts from nearby citrus and fruit groves. The mash is double-distilled in a handmade copper pot still, to proof. The second distillation is much finer and slower than the first, taking about 15 hours, compared to 10 hours in the first. The mezcal is distilled to proof under the careful hand of the maestro mezcalero, then hand-bottled at the source.