THE ORIGIN STORY
A cultural fusion
Rebel City Distillery was founded in 2020 by husband-and-wife Robert and Bhagya Barrett alongside Robert's father Brendan. Their flagship product, Maharani Gin, celebrates a fusion of cultures from Cork, Ireland and Kerala, India, where Robert and Bhagya come from respectively. Maharani Gin pays homage to Kerala women who are known for their strength and importance in society.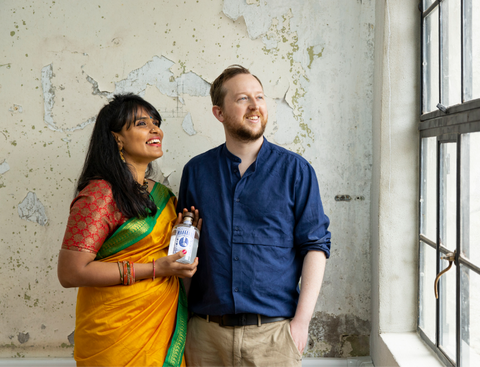 THE SECRET SAUCE
Bottling up spices with care
To make Maharani Giin, the spirit is zested with pomelo fruit, and uniquely spiced with cassia and nutmeg mace, all sourced from Kerala, India.



In certain conditions Maharani has a natural haze due to the organic oils of the botanicals; in particular, nutmeg mace, which can become opaque in cold temperatures. To ensure the vibrant taste of their gin, their distillers choose not to chill-filter out these oils at the final stage of production to retain all the aromatics of the botanicals.