THE ORIGIN STORY
Putting their name on it
Nicolai Sivgaard and Jonas Wulff began their careers in the Michelin restaurants of Denmark, before coming together to set up their own distillery in Copenhagen. SiWu is named after them, Sivgaard and Wulff, and in incorporating their own names into the name of their brand, they sent a clear message: this is personal.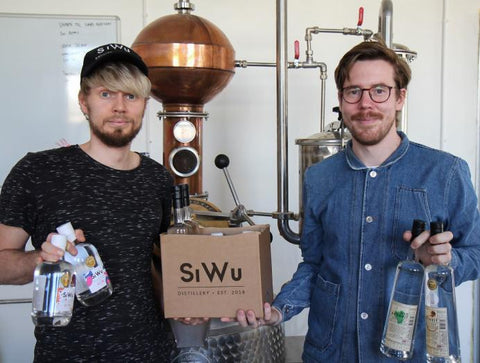 THE SECRET SAUCE
Tiny batches for perfect precision
The base alcohol in SiWu's spirits is distilled from organic Danish barley malt. The ensuing deep, smooth flavour is unusual, original, and instantly recognisable. SiWu's spirits are produced in tiny batches of 100 - 150 bottles, meaning that each individual bottle has been rigorously quality-checked and produced with love. Nicolai and Jonas prefer to zoom in, creating small batches and focusing on the tiny details, in order to create their own particular brand of perfection.