THE ORIGIN STORY
Growing up with the mountains
Argalà was created in 2011 by Piero and Enrico - two childhood friends and classmates who grew up together in Boves, Italy. Inspired by their unique alpine environment, the idea for Argalà goes back many years to when they were boys. After getting their start in a makeshift liqueur factory in their grandparents' house, they now operate out of a countryside barn on the foothills of the Maritimes Alps.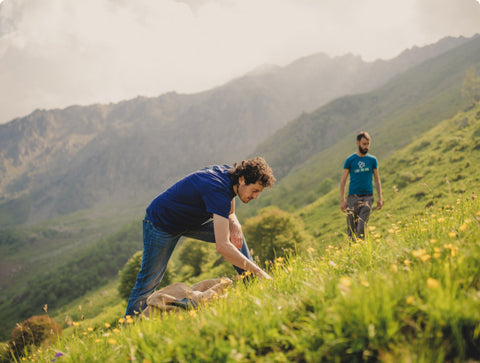 THE SECRET SAUCE
Handcrafted with patience and passion
Piero and Enrico use many different tools and techniques that differ according to their ingredients and desired result. Whether they are macerating botanicals in a hydroalcoholic bath, extracting flavours in an alcoholic suspension, or distilling the final product one thing remains the same - the belief that good work takes time and that it should be done without shortcuts.