THE ORIGIN STORY
"Okay, but how are you supposed to drink it?"
Baldoria is the brainchild of Tim, Dotan, and Daniel – better known as Ernest. Most of the members of Ernest work at the Little Red Door, a renowned Parisian mixology bar. Bartenders see products come and go at a rate of knots - and often the products that arrive in their bars aren't particularly suitable for the art of mixology. Ernest was formed from the staff's desire to produce their own spirit - something luxurious, high-quality, and practical for the art of cocktail creation.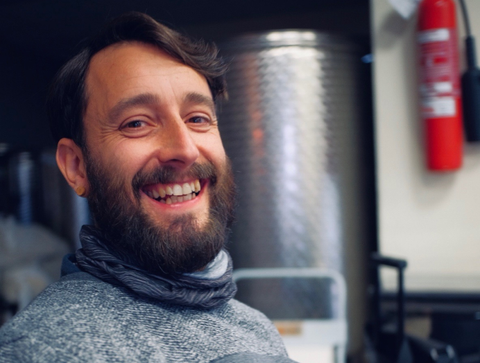 THE SECRET SAUCE
Retaining the taste of nature
The botanicals that go into Baldoria vermouths are picked locally, in the mountains that surround the distillery - and the distillery's own garden produces a fair amount of the ingredients itself. After the ingredients have been chosen and weighed, the genepi is extracted via alcohol suspension, which takes about six months and retains only the delicate perfume of the genepi flowers. This is the special ingredient that lends the vermouths their distinctive balsamic flavour.