THE ORIGIN STORY
PARTY LIKE THERE'S A TOMORROW WITH THE AWARD-WINNING GNISTA RANGE
Gnista is the Swedes brand set to re-define what a spirit and red wine can be, as we're entering a future where more people just want the taste, not the alcohol.

Quality is a top priority for the founder Erika, and so a natural starting point was the sensory requirements. "What's the essence of a great cocktail or wine drinking moment, given that the buzz factor is removed?" She allowed herself not to be restricted to how things are usually done, nor what ingredients to use.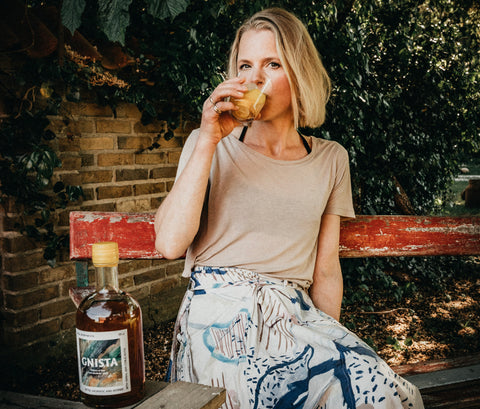 THE SECRET SAUCE
Gnista non alcoholic spirits are the only spirits that give you body and an intense complexity - they are just as nice served neat as as base for no/low cocktails. And the not-wines are their first of their kind - they don't taste like wine and they are not made through de-alcoholisation. But work for every occasion when you're after a red wine experience, just without the alcohol.